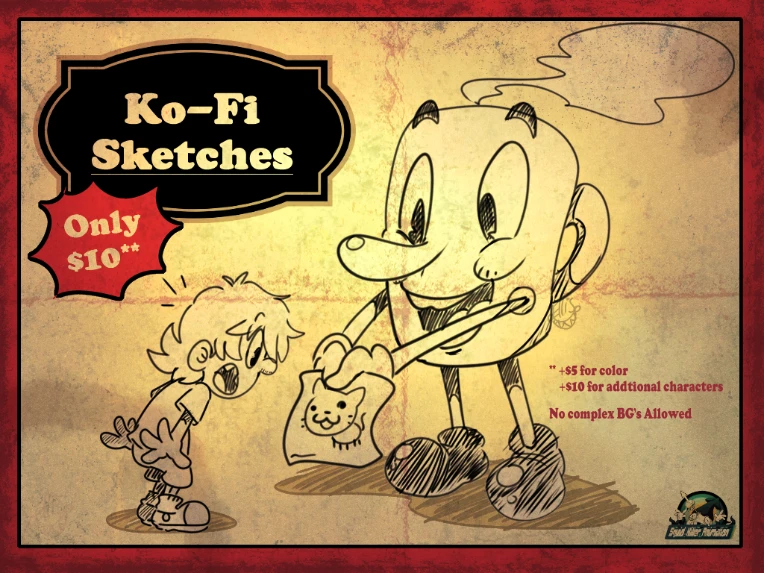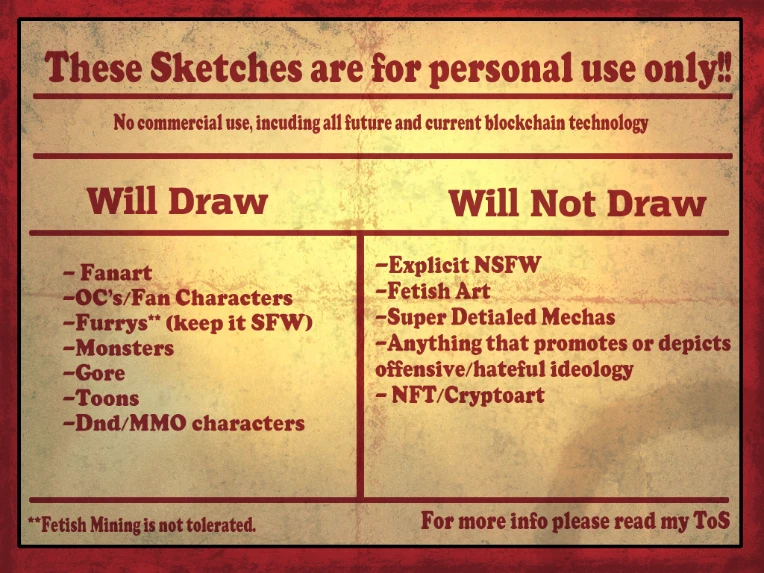 Uh hello! I thought I'd announce here that I'd be doing Ko-fi sketch commissions. at least until I can revamp my main commission sheet for 2022
its to help pay for the bills at the place i'm currently staying at.
The base price for them is $10, but you can put add-ons on ti for an additional price which are listed below
Add-ons
-----------------
+$10 for Additional characters/Sketch
+5 for Colored Sketch
I will not be doing any backgrounds or these
----------------
I'm currently only taking 6 of them for now
If you are interested, feel free to check out the link, and dm me here or on my twitter acc.
These also fall under protection of my ToS so please be sure to read over it.
Thank you, and I appreciate any help I can get!!